Now in paperback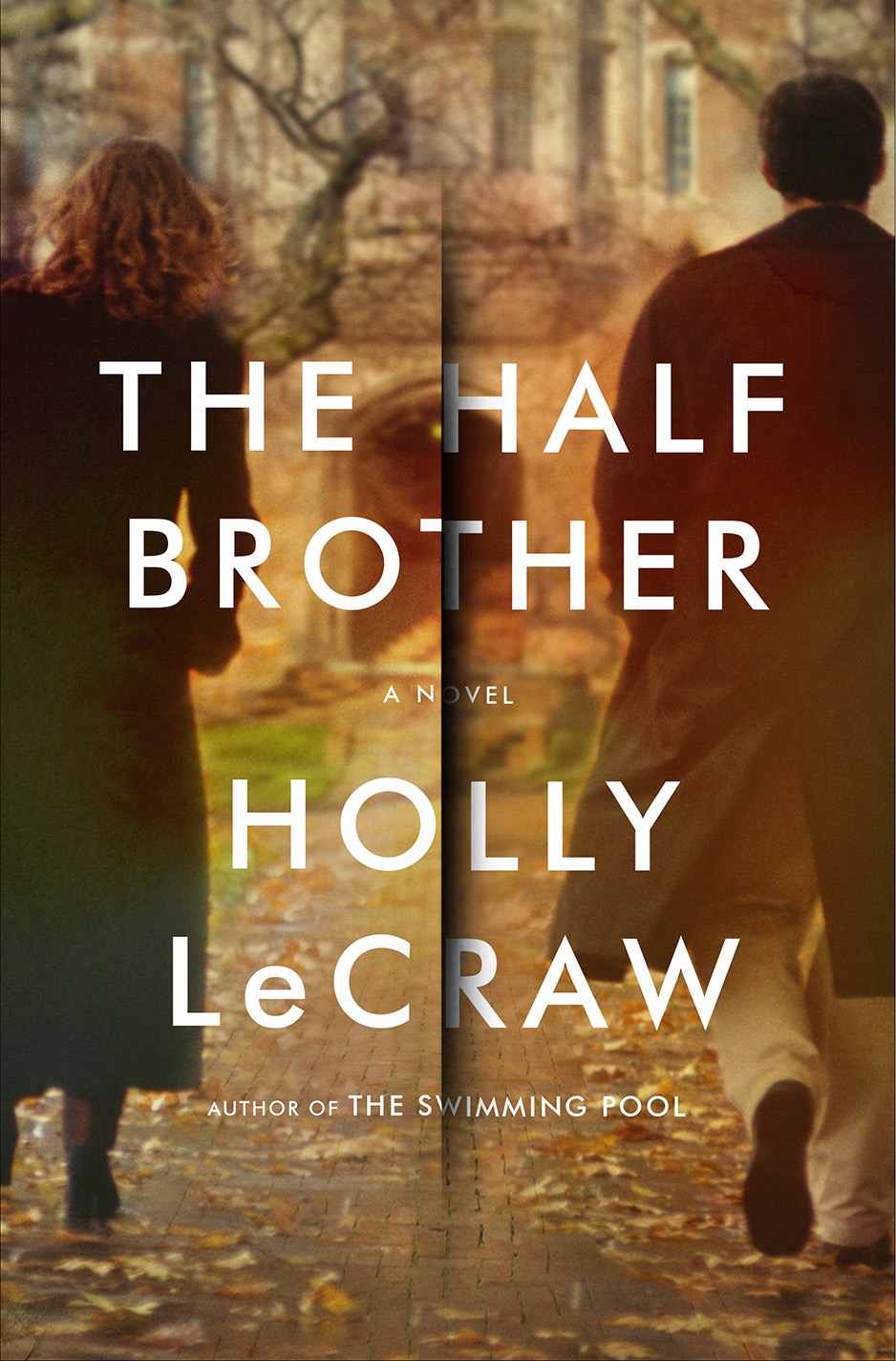 I want people to read this novel. This is a wonderful, wonderful novel.
Nancy Pearl, NPR's Morning Edition
One of the finest school-set novels in recent memory.
The Millions 
THE HALF BROTHER is a love letter to teaching and the power of literature.
Lois Reitzes, NPR Atlanta
---

From Holly LeCraw, the Pushcart Prize-nominated author of the critically acclaimed debut novel THE SWIMMING POOL, comes a refreshing and bold new twist on the traditional New England boarding school novel with THE HALF BROTHER, an elegant and propulsive story about family loyalties, inescapable fates, and the enduring search for identity.
When Charlie Garrett arrives as a young teacher at the shabby-yet-genteel Abbott School, he finds a world steeped in privilege and tradition. Fresh out of college and barely older than the students he teaches, Charlie longs to leave his complicated southern childhood behind and find his place in the rarefied world of Abbottsford. Before long, he is drawn to May Bankhead, the daughter of the legendary school chaplain; but then their relationship shatters, he breaks both her heart and his own, and she leaves Abbott—he believes forever. He loses himself in his teaching and, after hours, in the solitude of his mountain house.
But nearly a decade later, his peace is shattered when his golden-boy half brother, Nick, gets a job at Abbott—and May returns as well. Students and teachers alike are drawn by Nick's magnetism, and even May falls under his spell; when Charlie pushes his brother and his first love together, with what he believes are the best of intentions, a love triangle ensues that is haunted by desire, regret, and a long-buried mystery.
In LeCraw's deft hands the clash of male egos is rendered with poignancy and keen insight, as she delivers a prep school novel for grownups, offering a new perspective from the point of view of a professor. Complex and page-turning, lyrical and ambitious, THE HALF BROTHER asks us just how much we will sacrifice to protect those we love and how far we will go to keep the past safely buried.
A Literary Guild Alternate Selection ~ Featured by the Doubleday Book Club, Rhapsody Book Club, and Quality Paperback Book Club
---
More praise for THE HALF BROTHER:
An intricate tale of loyalty and betrayal, secrets and truths…LeCraw brings southern gothic to staid New England in a tale reminiscent of Pat Conroy, Anne Rivers Siddons, Anne Tyler, and Donna Tartt.
Booklist (starred)
A stirring, melancholy tale of families and the secrets they dare not share, set against the cloistered backdrop of a New England boarding school.
Janice Y. K. Lee, author of The Piano Teacher and The Expatriates
Beautifully written . . . a thoughtful meditation on family and mortality.
Clea Simon, The Boston Globe
A complicated, engrossing study of characters and relationships.
Kirkus
LeCraw's people are tender and they are ruthless – but mostly they are unforgettable.
Robin Black, author of Life Drawing
I read The Half Brother with tremendous admiration. It belongs on the shelf of great boarding school novels.
Katharine Weber, author of Triangle and The Music Lesson
[The Half Brother] is a book that talks about how much coincidence is possible in our lives….It is just beautifully, beautifully written. There are…sentences and paragraphs that you just want to cherish.
Nancy Pearl, NPR's Morning Edition
A family drama written like a Robert Frost poem.
Elle Canada
Irresistible . . . It is a pleasure to get lost in LeCraw's prose, which is both graceful and filled with smart observation.
Bookpage
LeCraw's writing is laced with insights that sweeten the reading like pieces of verbal candy….a gem of a literary page turner.
Providence Journal
Atmospheric . . . LeCraw's writing is evocative and rich . . . LeCraw's beautiful prose gives his thoughts depth and fullness . . . The Half Brother is a complex, thoughtful book, perfect for reading away a snowy evening.
Deb Baker, The New Hampshire Union Leader
Fans of boarding school novels will snap up this story of lost loves, family secrets, and life at a New England prep school from behind the teacher's desk.
Laurie Cavanaugh, Library Journal
A love story steeped in a brew of scholarly romance resonant of Dead Poets Society and A Separate Peace…. it's decadent as cake, and just as much fun to consume.
Winnipeg Free Press
LeCraw's gorgeous writing in The Half Brother brings to life scenes of true drama, where the stakes are the meaning of love, truth, and identity.  Her powerful ideas about what family gives—and takes away—will resonate long after you've finished.
Bethanne Patrick, "The Book Maven"
Holly LeCraw reveals the striking similarities between Southern gentry and New England elite….With lyrical prose and vivid sense of place, LeCraw tells a riveting story filled with deep, Gothic secrets. Above all, The Half Brother is a love letter to teaching and the power of literature.
Lois Reitzes, host of City Lights, NPR Atlanta
An engrossing and improbably fresh take on the boarding-school novel. Charlie Garrett's search for identity is infused with a classical sense of hubris and fate, longing and passion, that rings startlingly true….ambitious and provocative.
Christopher Castellani, author of All This Talk of Love
Radiant, elegiac, and spare, THE HALF BROTHER is a daring work of fiction about fate, secret histories, and the singular heartbreak of young love. LeCraw is an exceptionally gifted novelist; her prose is gorgeous and precise, shot through with stunning insight; the threads of her story weave to a stunning conclusion that lingers in the mind. Masterful.
Dawn Tripp, author of Game of Secrets and Georgia: A Novel of Georgia O'Keeffe
Exciting, insightful. . . .The tension that rests between the said and unsaid, and in the moment before the unknown becomes known, is electrifying.
Necessary Fiction
This is one of those books that slowly, methodically worked its way into my head and took root…[it] stuck with me for days after I finished it. I found myself going back to reread parts because I wasn't ready to leave Charlie. Be prepared for sadness, happiness, and even some lessons in British literature. It's a good book. Read it.
Vox Libris